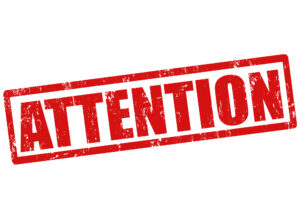 As we move through this unprecedented time in the history of our nation, it's important for everyone but especially food addicts to remember that where we put or attention not only matters but can make a big difference in the quality of our lives.
Will we focus on the fights erupting over supplies or the acts of kindness taking place across the world? Is our attention riveted on the number of sick people or the growing number of those who have recovered?
In our recoveries, we make these same choices on a daily basis. Will we focus on the foods that aren't on our plans or how healthy we feel from eating abstinently? Is our attention drawn to our flaws when we look in the mirror or to the beauty of our individuality? Are we paying attention to the people we hurt in our past or focusing on making living amends day by day?
Will we look at all of the things we have given up to change our lives or will our attention be drawn to the miracle that is recovery?
Pay attention to the gifts in your life and life gets better. Focus on the negativity and life becomes so.
What will you pay attention to during this time?