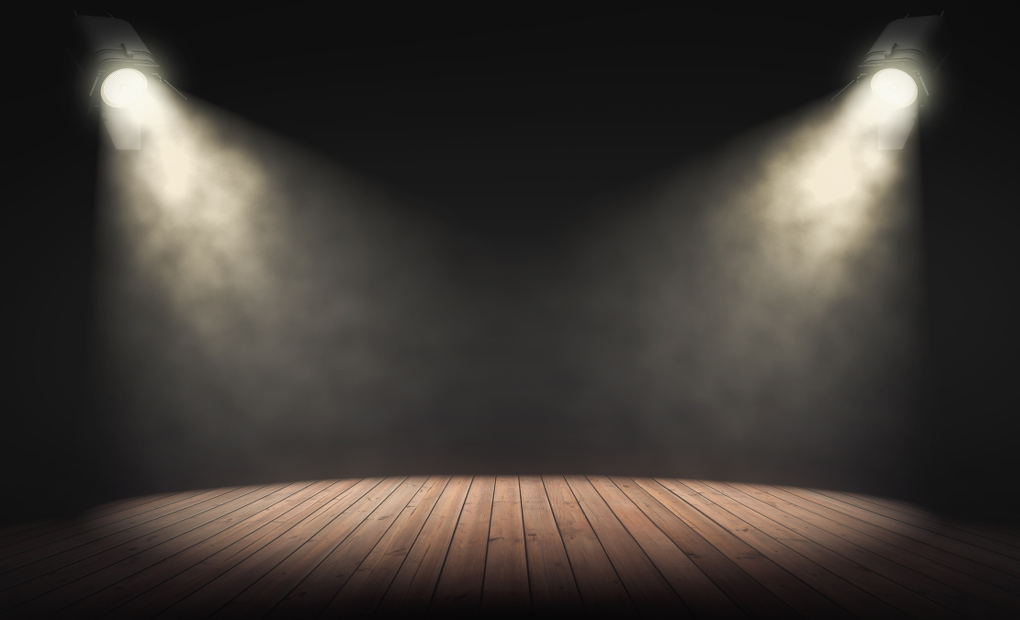 This week on our blog, we are doing something different. This week we are starting a new series called "SHiFT Spotlight". SHiFT Spotlight is a way of celebrating the stories of our community members who have persevered through hardship, stuck to their program and have seen incredibly positive changes in their lives as a result. The goal is to use these stories to inspire everyone to be the best version of themselves, and show that no matter how bad things may seem at times, there is always hope.
This week on our SHiFT Spotlight, we feature Peter Meerwarth. Peter's struggles with food are all too familiar for many of us food addicts. His story is a compelling one, and one that many of us can relate to different portions of.
Hi everyone, I'm Peter; a compulsive overeater.
I was a fairly unhappy heavy child growing up on the farm. I was beaten and abused regularly and I turned to food for comfort. I was always dieting and exercising to curb the extra 30-50 pounds of overweight. I started college at 220 pounds and was convinced that being free from home would be the answer to my weight problems, but I graduated at 270 pounds. I got a job and thought that surely being out on my own would be the answer to my overeating, right? I could overhear my new coworkers talking about my weight on the very first day. I tried every diet on the market. I read every diet book. I spent thousands of dollars on gyms, pre-made foods, shakes, pills and diet meetings.
Soon, I got married and we had two wonderful sons. Certainly, getting married and buying a house would be the answer to my overweight. My weight soon escalated to 325. I became the music director at a church. In that first year, I gained 100 pounds. At age 35, I was 425 pounds and unable to get off the yo-yo diet cycle. Every Sunday I stood up in front of the congregation to direct the choir. I was mortified. I decided to try bariatric surgery to no avail. I was soon back to my pre-surgery weight. I was embarrassed and felt like a complete public failure. 
I turned 40… certainly, this would be the decade that the weight would come off. We moved to another state and I found OA. I cried through my first few meetings because I knew I had found "my people." My overeating wasn't my fault. It wasn't a moral failing like I had always been told. I was accepted. I immediately had success with my physical recovery and followed a food plan that was flour and sugar free. Weighing and measuring my food and working a spiritual program was also part of the plan but I figured that I could lie about those parts since I was having physical success. I kept relapsing.
At age 50 I knew for certain that this had to be the decade for the weight to come off – Ha! I had been in and out of OA for 10 years… more out than in. I thought that I knew all of the right words and actions but I just couldn't apply them to my life. Something must be broken in me. In that time span, I had a second unsuccessful bariatric surgery, I broke my ankle, and then arthritis settled in my knees which made it hard to walk and I developed blood clots in my legs. I bought more of the diet foods I saw on TV. I was still 425 pounds and taking medications for depression, bipolar disorder, anxiety, and blood sugar (which was alarmingly high). 
I decided that I was tired of the diet and OA roller coaster. I gave up. From age 50-55 I was in total relapse. I didn't even try to diet and I didn't go to any OA meetings. I just ate what I wanted.  I remember eating an entire 2-layer cake with my bare hand while driving. I was committing suicide on the installment plan with each compulsive bite. I couldn't face my constant failure any longer. I was obsessed with thinking about food and where I would binge next. My life insurance company dropped me when they saw the list of medications I was on. I accepted the writing on the wall that I would simply die a fat man. Why fight it? Diets failed me. My church failed me.  My God failed me. I failed myself. Covid hit and was a great reason for me to isolate and eat all the more. I chose to eat myself into the grave.
Then, this past January, at my lowest point, my wife motivated me to try the program once more. She wanted me to know my grandkids and live a long full life together. I cried thinking about not knowing my future grandkids.  My food addiction became life or death for me. I called SHiFT and on January 15, I got sober on their Food Freedom program. I no longer wanted to allow this food-demon to have control over me. It was so much more than a food plan for me, it was a new way of life that I now had a new willingness to follow. I was completely powerless but not hopeless.
When the plan said "no flour/no sugar," I cut it out. When the plan said, "weigh and measure your food," and even though I had heard about it before, this was the first time I actually had the willingness to do it. The plan said, "no caffeine…" OH BOY! I had been drinking 10-12 mugs of coffee everyday for the last 25 years. I really believe that removing caffeine and weighing and measuring were key factors for me that I previously never had the willingness to do.
I spoke with Amanda at SHiFT and she identified me as a low-bottom late stage food addict and suggested that I enroll in a SHiFT INTENSIVE… Boy was she right! I worked with Mary and Phil at the Intensive with lots of emotional work and support around identifying my feelings. 
In SHiFT I came to feel and believe that I was completely powerless over my food addiction and that there is no shame in that. The weight started coming off. 
Also, in 50+ years I had never done my spiritual work. Never. It was time to start! I learned about guided meditation and gratitude apps. My knee pain miraculously disappeared and I started walking my dogs and doing chores around the house again. I had more energy than ever. I started to love making phone calls and connecting to total strangers around my program.  After spending my life feeling alone in groups of people, I felt like I was truly a part of every SHiFT or OA meeting I attended. My sponsor, who also got sober in Food Freedom, guided me to the Harlan G. BIG BOOK teachings online and avision4you.com meetings and is constantly focused on my spiritual program (which I always treated as optional).
The weight continued to come off. My cholesterol levels became normal. My A1C dropped from 9.2 to 5.5 and my doctor started taking me off my blood sugar medications. It's June 1 and I'm down 102 pounds from my top weight of 425. I'm not having cravings. I'm actually enjoying the cleanest food plan I've ever had. I so admire the stark HONESTY found at SHiFT which has encouraged me to be completely honest around my food for the first time in my life.
What would I say to someone considering SHiFT?
Be Coachable.
I stopped believing that I knew everything about food, weight loss, and exercise and I simply did what I was told to do.
Be Honest.
Share it or wear it. No lying by omission. Trying to look good with my peers only leads me back to the food. Tell all.
Work your Spiritual Program.
I had to fire my old God and find a new Higher Power and work my daily spiritual program of walking, reading, meditation, gratitude, writing, and Big Book step work. That's where the answers are as I recover the person that I was born to be.
Stay Connected.
The opposite of addiction is connection with my Higher Power. Make those phone calls and ask questions about their HP/food program. Share your experience, strength, and hope.
A special thank you to Peter for being willing to share his story with us all. Hopefully we can all take lessons from his advise and put it into practice in our own lives.
If you would like to have your story featured, please reach out to us at contact@foodaddiction.com