For those who have experienced the SHiFT – Sobriety, Hope, Freedom, and Transformation – in their food addiction, recovery is a lifelong journey. As the gifts of sober eating appear in our lives, we may uncover new challenges, or areas for growth. During these times, it can be helpful to have extra support from understanding people — even when our recovery from food addiction appears stable.
The 3 Days With SHiFT weekend recharge is a powerful program that helps you to identify emotional and spiritual blocks to long-term abstinence and recovery. If you have trouble identifying feelings, dealing with anger, fear or grief, or surrendering to powerlessness over food, this program will give you practical skills that support putting "abstinence first" for the long haul.
Join us in a safe, nurturing small group format to learn how to use food "slip inventories," expressive exercises and written incidents of powerlessness (approaches pioneered by Phil Werdell) to remove stumbling blocks that prevent deep emotional and spiritual recovery.
The 3 Days With SHiFT Program is for you if you:
have previously attended an Acorn Intensive
want to work directly with SHiFT staff in a small setting
want more help with your most difficult recovery problems
have persistent blocks to long-term stable recovery
This 3 day food addiction treatment program is held throughout the year in various locations across the USA and Canada. Click here for a schedule of upcoming events.
If you're ready to receive more support for your food addiction, join us to experience the SHiFT: Sobriety, Hope, Freedom, and Transformation.
Cost:
The cost of the 3 Days With SHiFT Program is $2,000 USD  (includes lodging and meals – additional lodging fees may apply in different locations)
What's Included:
2 process groups a day led by a world-renowned food addiction professional
Educational lectures on recovery issues related to food addiction
Individual reading and writing assignments
Techniques to deal with difficult emotions
Peer support and feedback from other group participants
Access to a large alumni network in stable long- term recovery
Click here to view a sample daily schedule
Lodging:
Lodging is not included in the program fee. On-site lodging may be available. Please contact us to make arrangements.
What to bring:
Special Note:
In support of those with environmental sensitivities, we wish to make the meeting space as scent-free as possible. Please do not bring or use cologne, perfume, scented lotions, scented aftershave, aerosols, etc. as these products may cause reactions in some people.
The cost of the 3 Days With SHiFT Program is $2,000 USD (includes meals & lodging)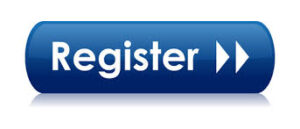 Contact Information:
For more information, please contact Raynea at the Acorn Office: 941-378-2122 or raynea@foodaddiction.com
We look forward to seeing you and sharing in your recovery journey!
Date
Location
Register
Mar 3 - 5, 2023
Kissimmee, FL
Amanda & Esther
Register
Jun 2 - 5, 2023
Gabriola Island, BC
Register
Nov 4 - 6, 2023
Kissimmee, FL
(Orlando Area)
Register