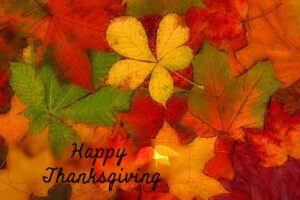 It's Thanksgiving in the U.S. next week, that means it's back to basics time! If you're a food addict who's in recovery, take a few minutes to remember how confused you were in the beginning. Think about how many diets and weight loss methods you tried. Remember the humiliation you felt each time something didn't work.
And, most importantly, remember how incredibly relieved you felt once your ideas about overeating SHiFTed to include the concept of food addiction.
What is a food addict? 
How do I know if I am a food addict? 
If I am a food addict, how do I get help?
All of these questions were answered within a few hours of your first Acorn Intensive and even though you didn't know it at the time, your life would change forever.
If you haven't yet found recovery and don't know exactly what a food addict is, I invite you to sign up for our newsletter. When you do, you'll be given three links to videos that describe the differences between a normal eater who is overweight, an emotional eater, and a food addict.
If you're already a subscriber to our newsletter and are interested in seeing the videos, like us on Facebook. We'll be posting the video there at the end of the month.
Wherever you are in your recovery journey, I wish you the peace of knowing how to SHiFT your ideas about overeating to include food addiction.