SHiFT Recovery is committed to helping as many people recover from food dependency as possible.  We are currently offering SHiFT To You virtual programs at this time due to COVID-19 restrictions.
Please review the programs below for further details.
Join SHiFT Staff for our Alumni Only 6 week program Breaking Free from Codependency Patterns 
This program will lead you from the agony caused by the destructive ways codependency sabotages your everyday life and relationships through to recovery and wholeness. In recovery we MUST move away from our dysfunctional behaviours and into responsible healthy living. Codependency is the #1 reason people relapse….lets face our codependence and move beyond the denial into hope, strength and recovery.
Read More…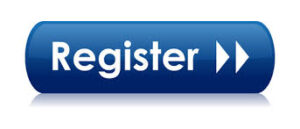 Join Amanda (CENAPS-trained Advanced Relapse Prevention Specialist) as she guides you through the world renowned expert, Terrence Gorski's , Relapse Prevention Program. This program is for you if you are in recovery from food addiction and have a history of relapse, are afraid you may relapse or just want to add to your recovery tool belt.
This structured 6 week program will lead you into a recovery-centered lifestyle and help you clearly identify your personal patterns of self-defeating thoughts and behaviours…your personal "relapse warning signs."
Read More…
One of our newest and most popular programs for SHiFT Alumni, the Steps & SHiFTs Program is designed to help attendees work the Twelve Steps using the therapeutic model and with support from a food addiction counselor. This program is for those who are stuck, would like to achieve a deeper level of recovery, have yet to work the steps, or are in need of extra support. 
Our world-renowned SHiFT Virtual 8-Week Program was created to help those suffering from food dependency issues find long-term recovery.  The first 7 days are spent in the Acorn Intensive where attendees are introduced to the concepts and tools needed for recovery. The remaining 7 Week Aftercare Program is used to solidify recovery working with a food addiction counselor.
What's Included in the 7 – Week Virtual Aftercare Program
Daily check-in with a facilitator for 30 days
Weekly 30-minute individual coaching with a SHiFT coach
Weekly 2-hour group video conference led by a SHiFT facilitator
Professional and peer support
Our signature program, the Acorn Intensive guides participants in radically transforming their relationship to food. They undergo detoxification from addictive foods, experience truly sober eating, and begin the recovery process of addressing underlying issues at a profound level.  In order to ensure long-term recovery, those new to SHiFT must register for the 8-Week Program, in which the Acorn Intensive is included.
The Acorn Intensive is for you whether you are:
unsure if you are dependent on food
brand-new to food sobriety
in relapse
a stable "long-timer"
For more information call 941-378-2122