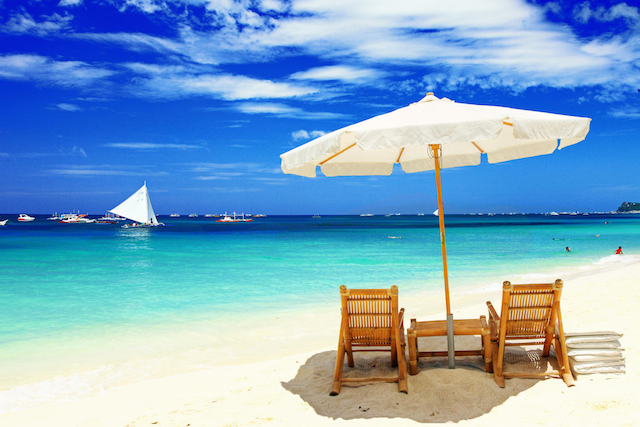 Last week, the yoga studio that I belong to advertised a special event class. 108 sun salutations to mark the official arrival of summer. One might think my reaction would have been, "108 sun salutations!?!?", but instead it was, "Arrival of summer!?!?". Summer had apparently snuck up on me, though that shouldn't have been surprising, since I've never looked forward to it.
And yet, as I mulled over the reality that summer was here, I noticed an energy rising, a sudden eagerness flooded me. In my mind flashed all sorts of plans and ideas.. sunrise walks on the beach, meeting friends on patios, new cooking class recipes…
I wondered if this excitement was what others referred to as "summer vibes".
For as many years as I can recall, I've said that I hate summer. I was curious about my feelings in this moment and how they contrasted with this life long belief . It was a perfect day weather-wise, I felt compelled to soak it up. I grabbed a blanket, tumbler of iced tea, notebook and pen. I jumped in the car and headed to the local waterfront, where there's a harbour, small beach and picnic grounds.
I set myself up under a tree, half in the shade, half in the sun. Pen in hand, I was ready to write my next blog. I took a moment to meditate on "summer vibes". Opening my eyes, I was shocked to be fully immersed in the moment, all of my senses engaged. My pen fell from my hand just as it would in the classic "dramatic drop" of a movie scene.
I saw a bright blue sky, fading to white where it met the water out on the horizon. Sailboats floated by, across a glittering Great Lake. Happy dogs bounced along the boardwalk, their ears blowing in the wind. Shrieks of laughter carried far and wide as children splashed unsuspecting siblings in the water. My tongue still tingled with the taste of peppermint tea. A gentle breeze not only offered relief from the sun but also wafted towards me the smells of a feast, sizzling on a grill nearby.
In this moment, I felt like it was love at first sight, with summer. Suddenly, I remembered that for most of my life, I was in active food addiction, obsessed with my weight and ashamed of my body. Before recovery, I didn't have the ability to be present the way I do today. I didn't have the capacity to fully appreciate my surroundings the way I do today.
I thought hard, "there must have been a time that I enjoyed summer". I closed my eyes and went back through the years, as far as I could. I searched for the memories from days long ago, before the diets, before the self consciousness, before the obsession with food. I asked myself to find the earliest memories of what summer meant to me.
Again, I experienced being fully immersed in a moment, all of my senses engaged. As if by time travel, I was experiencing the sweltering heat of a dark summer night in the early 1970s… I felt my dad's arm around me, I smelled the last trace of Coppertone on his skin. I saw us sitting on the patio and heard us laughing as we watched the living room TV from outside. I tasted the cherry popsicle that was melting away, faster than I could eat it…
This vivid memory seemed to be the key that unlocked a treasure chest for me. The memories continued to rush in … nights at the drive in…lemonade stands…afternoons at the beach… my mother in a polka dot bikini… picnics in the park…bike rides in the sun…late nights…no school…baseball games… running through the sprinkler and drinking from the hose… my dad in his vegetable garden…strawberry patches… sand castles…fireworks…my birthday…The Sonny and Cher Show…theme parks…fireflies…waterslides…frisbee…swimming pools… cottages…campfires…corn on the cob… sunsets… starry nights…
All of these memories, all of these joys, all of the things that summer once meant to me, I'd long forgotten. It turns out that "I hate summer" was just another lie that my disease told me. Just another lie which enabled my food addiction and made my life small.
Living in recovery allows me to connect to my higher power, giving me an opportunity to develop my highest self. Living in recovery allows me to rediscover the forgotten and cherished parts of me. For the first time in decades, I felt "summer vibes" again.
Trust that your higher power can and will open your life back up to the greatest gifts, even the ones that were long forgotten.
Andrea