With the upcoming holiday, I've been thinking a lot about how things seem to work out in ways that I could never have predicted. For the past five years, I've spent Canadian Thanksgiving in Florida leading an Acorn Intensive.
Of course, I enjoyed being part of helping those with food dependency to change their lives and was also happy to spend time in a warmer climate. Being in Florida meant that I was unable to spend Thanksgiving with my family. As we were putting together this year's program schedule in January, I never imagined that this holiday would be any different….
However…..
A global pandemic had other ideas and changed the way we now offer our programs, at least for the foreseeable future, and here I am at home for Thanksgiving, something I never imagined would happen. It's been this way throughout my recovery.
Seven years ago, I didn't even know it was possible to be dependent on food and now I am Program Director at SHiFT and helping others to recover. Even more, I wasn't aware of the concept of food dependency, and I was so deep into my disease that I couldn't even help myself.
How things have changed!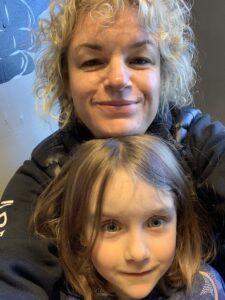 Today, as we begin another Acorn Intensive virtually with me at home, I am not only grateful to be part of the amazing process of helping others to recover, I am thankful to be here for the holiday.
I am very much looking forward to spending time with my family and especially my niece Georgia. I am once again humbled by how trusting the process works to bring us unexpected joys in our lives.
Wishing you an abstinent Thanksgiving!