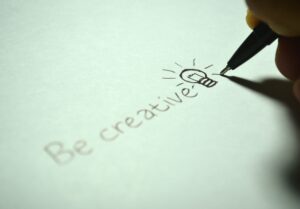 The closet was small and dark but there was just enough room for a chair and most of all, there was privacy from her family.
For the past three years since treatment, breakfast had been the same. On this day, there would be a different but abstinent protein. The store was out of the regular one.
She couldn't take it anymore. Her life was out of control and she needed help. But, with most of the nation under stay-at-home orders, what could she do? 
These three people have one thing in common – they got creative during extraordinary times and they got or kept recovery.
All across the country, we are hearing from food addicts who are coming up with creative ways to stay in recovery. In the case of the first woman, she needed privacy to attend a virtual Twelve-Step meeting while the second person needed to find a different breakfast protein due to food shortages and the third one attended our first virtual SHiFT To You Intensive last month and is now in recovery.
There's no denying that times are challenging and it can be easy to think about giving up or putting off recovery. Doing this only adds to our grief and pain intensifying the anxiety and misery we are feeling. We were always willing to go to any lengths to get binge foods. Now, we need to be willing to go to any lengths for recovery.
Not only do sanity and peace of mind depend on staying in recovery but so does our health. In addition to the many health-related problems that come with food addiction such as heart disease, stroke, high blood pressure, diabetes, etc., studies have shown that those who are obese are at a much greater risk of contracting and dying from the coronavirus.
Now, more than ever, we all need to be motivated by the three people mentioned above and get creative so that we can get recovery!
Take care of yourself and let us know if you need help!