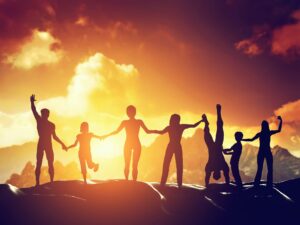 Do you want happier relationships? 
Join us for our Alumni-Only 6 week program
 Breaking Free from Codependent Patterns
June 24, 25 & 26, 2022 plus 5 Weekly Meeting
---
Do you often feel resentful?
Do you struggle with anxiety?
Are you frequently in an "emotional state"?
Say yes when you mean no?
Believe you are either better or worse than others?
Believe you know what is best for other people?
---
These are just a few of the characteristics of the painful experience of being codependent. If you relate to any of them join Karla and SHiFT staff as they masterfully guide you through SHiFT's new, Breaking Free from Codependency Patterns program.
This program will lead you from the agony caused by the destructive ways codependency sabotages your everyday life and relationships through to recovery and wholeness. In recovery, we MUST move away from our dysfunctional behaviours and into responsible healthy living. Codependency is the #1 reason people relapse….let's face our codependence and move beyond the denial into hope, strength and recovery.
If you are in recovery from food addiction and want to take your recovery to the next level, have a history of relapse, are afraid you may relapse or just want to add to your recovery tool belt this is for you.
This 6 week program will lead you into a recovery-centered lifestyle and help you clearly identify and interrupt your personal codependent patterns of self-defeating thoughts and behaviours.
The 6 weeks will consist of a full weekend  Zoom workshop followed by five 2 hour Zoom evening workshops over the following 5 weeks.  The schedule will be as follows:
When: June 24 – 26, 2022
Friday, June 24:
     3:30 pm – 5:30 pm PST / 4:30 pm – 6:30 pm MST / 5:30 pm – 7:30 pm CST / 6:30 pm – 8:30 pm EST
Saturday, June 25:
     8 am – 3:30 pm PST / 9 am – 4:30 pm MST / 10 am – 5:30 pm CST / 11 am – 6:30 pm EST
Sunday, June 26:
     8 am – 3:30 pm PST / 9 am – 4:30 pm MST / 10 am – 5:30 pm CST / 11 am – 6:30 pm EST
Weekly Days and Times TBA

Cost: $1,500 US (Virtual – Includes Pia Mellody's, Facing Codependence book)
Register early to ensure you get a spot.
For more information, contact Raynea at 941-378-2122 or contact@foodaddiction.com