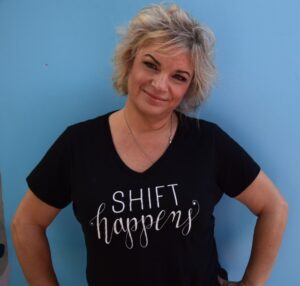 Join Amanda (CENAPS-trained Advanced Relapse Prevention Specialist)  as she guides you through the world renowned expert, Terrence Gorski's, Relapse Prevention Program. This program is for you if you are in recovery from food addiction and have a history of relapse, are afraid you may relapse or just want to add to your recovery tool belt.
Picking up the food is actually the FINAL step in the relapse process. Yes, relapse is a process! It's a progressive series of events that takes people from a stable recovery through various stages of dysfunction and eventually back to using their addictive foods.
The slide to relapse is painful and if not caught can be disastrous. The process usually starts with denial…denial that we need to work a program of recovery. We start living in relapse prone thinking and behaviors and move away from recovery prone thinking and behaviors.
This structured 6 week program will lead you into a recovery-centered lifestyle and help you clearly identify your personal patterns of self-defeating thoughts and behaviors…your personal "relapse warning signs."
The 6 weeks will consist of a full weekend Zoom workshop followed by five 2 hour Zoom evening workshops over the following 5 weeks. The schedule will be as follows:
When:
Friday, February 5 – 4 pm – 6 pm PT/7 pm – 9 pm ET
Saturday, February 6 – 8 am – 11 am PT/11 – 2 pm ET & 12:30 – 3:30pm PT/3:30-6:30pmET
Sunday February 7  – 8 am -11 am PT/11 am – 2 pm ET & 12:30 pm – 3:30 pm PT/3:30 pm – 6:30 pm ET
Wednesday evenings 4 pm – 6 pm PT/7 pm -9 pm ET
February 10, 17 & 24
March 3 & 10
Cost: $1500 US (Includes your workbook)
As this is our inaugural Relapse Prevention Program we are only accepting a limited number of people to keep the group small. So register early to ensure you get a spot.